Event Details
Venue
1 Simplex Drive
Scranton, PA 18504
United States
Looking for a custom-built home that is both affordable and efficient? Consider modular homes from Simplex Homes. With a focus on quality craftsmanship and personalized design, Simplex Homes offers a range of modular home options to fit your needs and budget. Register for their open house to learn more about their services and see their homes in person.
Simplex Homes one of the country's leading custom built modular homes.
We service the greater northeast portion of the United States including Connecticut, Delaware, Maine, Maryland, Massachusetts, New Hampshire, New Jersey, New York, Pennsylvania, Rhode Island, Vermont, Virginia, West Virginia and Washington DC.
Simplex custom built modular homes range from Ranch, Two Story, Cape, Townhouses, Duplex, Triplex, Campus Housing and Light Commercial.
Whatever your modular home needs are, we have a custom solution for you.
House of the year
Rick Rippon
2023 MHBA Home of the Year – Under 2500 sq. ft.
Manufacturer: Simplex Homes
Location: Long Beach, New York
Stories: 2
Bedrooms: 3
Bathrooms: 3
The house has a custom kitchen with white shaker cabinets, granite countertops. All bathrooms have custom tile work. The house includes a Kitchen, 3 bedrooms, 3 bathrooms, living room, dining room, office and a custom roof top deck. The entrance to the roof deck is electronic sky hatch. The first floor is a raised concrete foundation with a garage and a rear outdoor shower.
MHBA's home of the month for March 2023 goes to a project by Simplex Homes in Long Beach, New York. The site had strict requirements, but Simplex turned the lot into a beautiful, unique modular home with innovative features like a sky hatch leading to a roof with a turf lawn.
Collaboration With East Coast Dormer
Simplex built this beautiful home with East Coast Dormer, one of the leading modular home and addition companies in the Northeast. East Coast Dormer has been in the industry since 1994, with Scott Boerckel at the helm.
Building in Long Island can be challenging because of the construction. Despite the tough sledding, Mertz says Boerckel was instrumental in the home's structure.
"What they really specialize in is second-floor additions to existing homes, which is different than in this case," Mertz said. "But on Long Island, there's an abundance of construction out there.
"Scott really carved his niche by coming in and tearing the roof off and putting a second-floor addition on."
Simplex Homes is unique because they function as a B2B company. They supply modular parts to contractors like East Coast Dormer, with whom they've worked for about a decade. Simplex Homes connects clients with builders like East Coast Dormer if they want a modular home. Tackling building requirements can be challenging — especially in Long Island — so they help the end user solve the intricacies that come with the building.
Navigating Complex Requirements
One challenging part of constructing the house was the building requirements in Long Beach. The site was tight, requiring the builders to get creative with the home.
"This was a different build because it went out in Long Island," Barbuti said. "So it had to be broken up into smaller pieces to fit.
"There were height restrictions on how high you could build. I know there were a lot of design criteria that had to be met. When you look at the plan, there's a drive-in garage underneath of it that became a little tricky."
Long Beach and Nassau County's building codes determine how high the building can be. Structures typically range from 20 to 33 feet tall, depending on the section of the city you're building. Some exceptions apply for mixed-use developments.
Another complicated part of the Long Island home was the timetable — it took about a year to get approval on all fronts for the design. Plus, they had to account for tearing the current house down.
"The permitting process on Long Island is generally longer than the average," Barbuti said. "And then he had to tear the house down.
"So then there's permits to tear the house down and get the site ready. It took about a year to get everything to the point where they were ready to order the home."
Despite the tight requirements, construction took little time. In fact, it only took about 24 hours to put the modular home together once the pieces arrived. Modular construction typically takes about 12 weeks to complete — half the time of stickbuilt structures that need 23 weeks on average. They attribute the shorter northeastern summers to the lower traffic.
"What's unique about these beach towns and coastal towns is you don't have people there throughout," Barbuti said. "You can get this house set and done and then get people in there working on it to finish it instead of disrupting the summertime with people because their season is so short out there."
The MHBA Home of the Month: March 2023
The home of the month was a custom design for Simplex Homes. It's a two-story home with three bedrooms, two baths and an open floor plan. What makes the house unique is the roof with turf on the top, making it ideal for hosting and entertaining. The roof and the sky hatch are two features that stand out, leading to an award-winning structure.
"It's definitely a unique design," Barbuti said. "You know that roof sky hatch is something I've never seen before.
"This house is where the coastal and beachfront properties are few and far between. Sometimes they can become cost-prohibitive. So with a customer like this, they want to get up as high as they can and utilize the roof space for entertaining."
The home features tray ceilings, also known as recessed ceilings. The tray ceilings are one feature that makes the house feel inverted because of its design.
"These houses, when they're at the beach area, they're designed upside down," Mertz said. "When I say that, I mean they put the kitchen and living areas on the second floor, and then the bedrooms are on the first floor.
"The house was broken up into smaller parts so it could fit in a tight sight, but the kitchen, dining room and living area is one massive open space, and it needed additional support. And it needed steel in there to carry the loads on the building so they can have greater spans."
The house is close to the beach but not directly on it. However, you can see the ocean from the rooftop. They designed the home to be a primary residence for the client. Northeast winters can get cold. The average low in January and February dips below 32 degrees Fahrenheit, so the house features electronic floor heat under the bathroom tiles. Plus, there's a 60-inch linear gas fireplace.
Changing the Tune of Modular Homes
Modular homes have become more prevalent in recent years because of their affordability and efficiency. Buyers still need education about modular homes to distinguish them from manufactured or mobile homes.
"Every time I talk with somebody about this, nobody understands that modular today is not at all what it used to be," Mertz said. "It's not those cookie-cutter homes anymore.
"It's completely different, and you would never know the difference between a stick built and a modular. Even if it's a basic modular home when completed, you would have to have a pretty strong understanding of building to really look at that and say, 'Oh yeah, this is a modular.'"
Nowadays, customers have numerous options when designing their modular homes. With Simplex homes, people can choose from pre-engineered plans as a starting point. The vast majority of Simplex homes are custom designs, allowing clients to create houses to their liking down to the tiny details. It's a far cry from how it was even a decade ago.
"I first got involved in this business in 1989," Mertz said. "And at that time, most modular manufacturers were building homes that they offered out of their brochure.
"What you saw is what you got. And there was very little customization to move an internal wall on an existing plan at times."
Modular building has existed for longer than most people realize, with contemporary techniques rising after World War II. Nowadays, countries like Sweden rely on prefabricated housing, with over 80% of Swedish homes coming from modular construction. In the US, modular homes are becoming more and more popular as people come to understand their benefits.
Lackawanna County elder cottage program expanding
by: Julie Dunphy
Reposted from PAHomePage WBRE/WYOU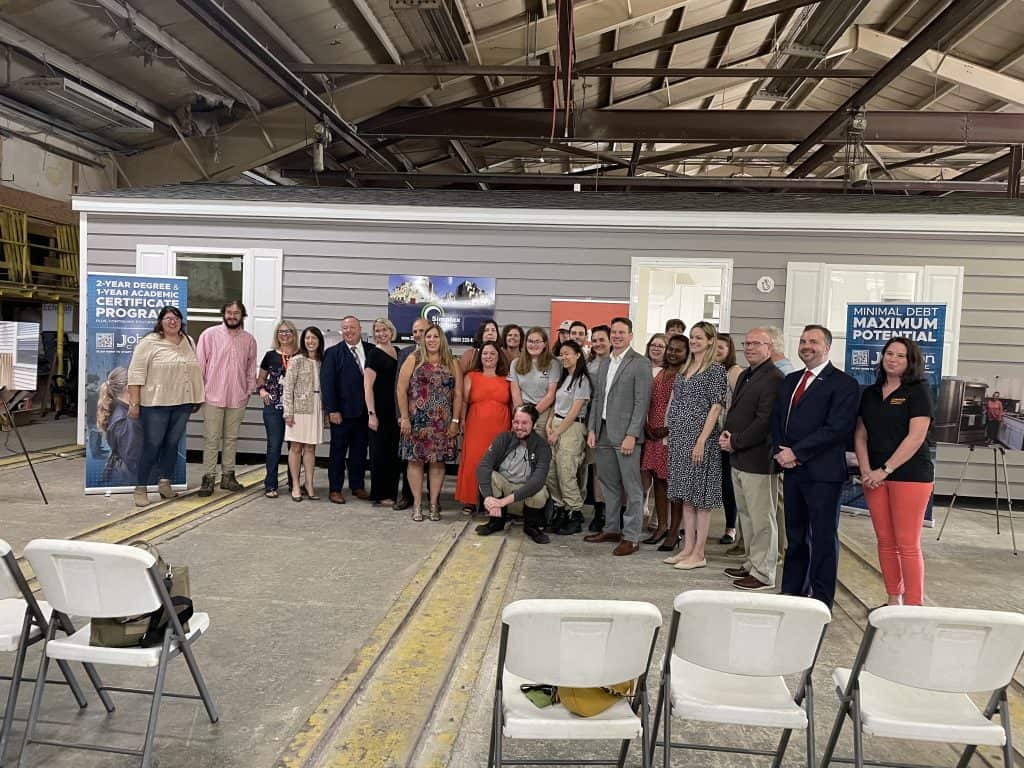 SCRANTON, LACKAWANNA COUNTY (WBRE/WYOU) — An affordable housing program for older residents is growing in Lackawanna County. Elder Cottages have already made a huge impact on the lives of two local families.
Applications are now open for seven more elder cottages. The homes are a great way to allow your aging mother or father to live in their own space, keep their independence, but be close by.
Just how close? Well, the home would be placed in your yard
"They're well designed and they're really spacious inside," said Secretary of Aging Jason Kavulich.
The Elder Cottage is handicap appropriate and will be equipped with a full bathroom, washer and dryer, and full kitchen.
"To us home matters, meeting people where they're at matters," said Aging in Place Coordinator Mary Endrusick.
The homes are growing in popularity in Pennsylvania. They are an affordable housing option, meaning that the resident will pay no more than 30% of their income on rent.
So far, there are two successful Elder Cottage Housing Opportunity (ECHO) units in Lackawanna County.
"One of the things that I heard in working with the one of the older adults, was that she wouldn't be able to be part of watching, and being part of her grandchildren growing up, had it not been for the ECHO unit," said Endrusick.
Debbie Morton lived out of state. Now, she lives in her son's front yard and is able to help with her grandchildren.
The program has been slowly growing in the Keystone State since 2017.
Monday, NeighborWorks Northeastern Pennsylvania announced funding has been secured for several additional units. A project Kavulich has been involved in from the beginning.
"The work that's been done here is going to benefit people in all of the 52 Area Agencies on Aging placement areas," Kavulich explained.
The ECHO is made possible through a community partnership.
The Lackawanna Area Agency on Aging has teamed up with NeighborWorks, Johnson College, Simplex Homes, as well as a few other nonprofits.
"This is not something one system can do this is something that a community have to do to get get it across the finish line," Kavulich said.
When the cottage is no longer needed, it will be removed and relocated to the next family.
This temporary home is looking to make a lasting impact in the community.
If this is something your family could benefit from, Lackawanna County residents can apply. They are also expanding the program to Luzerne and Wayne Counties.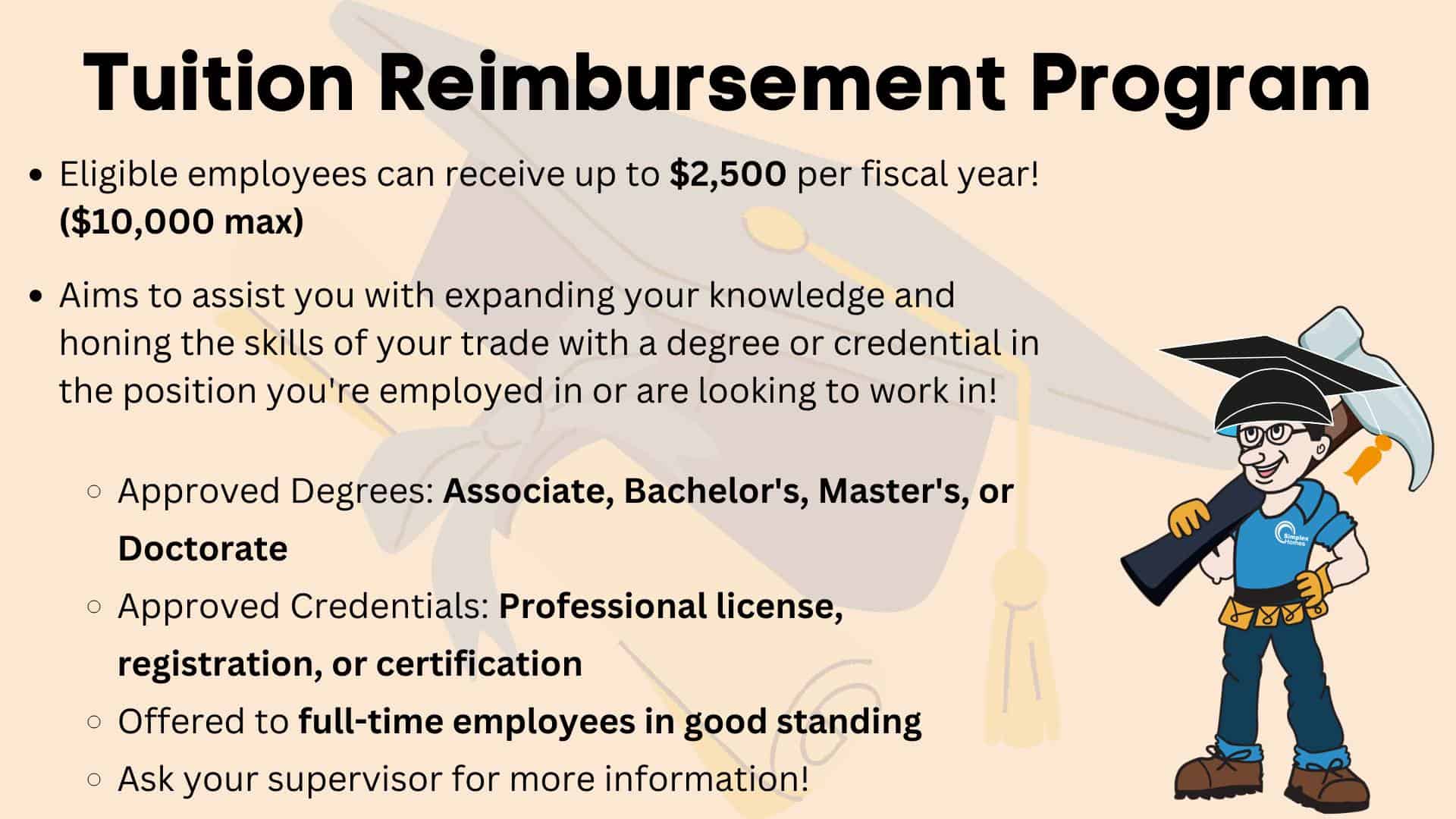 Simplex Announces Tuition Reimbursement Program
Simplex is happy to announce a new benefits program to assist our employees who are furthering their education with formal training or a degree program: employee tuition reimbursement! The program aims to help eligible employees grow personally and professionally as they hone their skills in their trade. Work at Simplex and are thinking about going back to school? Ask your supervisor about the program details today!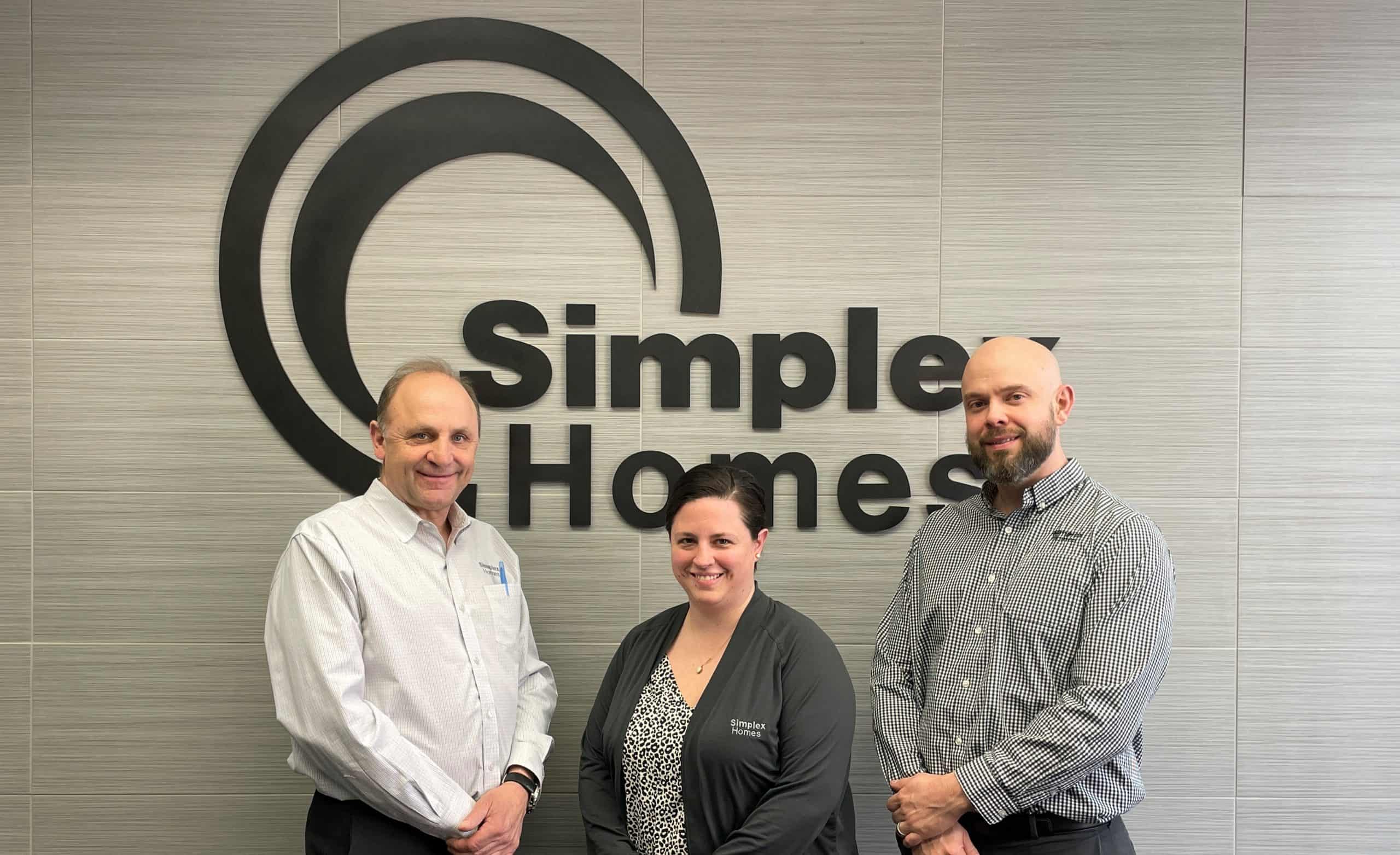 Congratulations Kelly Richter!
Simplex would like to congratulate Kelly Richter on being the first employee to become eligible for our tuition reimbursement program as presented by Simplex President Dave Boniello and CFO Ryan Mayes! Kelly is our Office Manager and Assistant Controller who has been working at Simplex since 2016 where she started as a Payroll Coordinator. Kelly's work ethic, leadership, and dedication make her stand out and are reflected through things like her creation of "The Weekly Wrap-Up at Simplex" newsletter and other recognition that she has received in the company, such as the 2022 Patrick A. Fricchione Sr. Employee of the Year Award. Kelly holds a Bachelor's in Accounting from the University of Scranton and plans to further her education with a Master of Business Administration with concentrations in Human Resource Management and Data Analytics at LSU – Shreveport while continuing her work at Simplex and raising her 3-year-old. Congratulations, Kelly, well deserved!