Learn more about Simplex Homes!
Simplex Industries is a modern, technically advanced, nationally recognized leader in modular construction.
Our management team is among the most experienced in the industry. We are among the largest employers in our region but remain a family owned firm. Our craftsmen are among the most skilled in our industry and many have been with us almost since the founding of our firm over 5 decades ago.
We concentrate our efforts on building the highest possible quality modular structures. We build first homes and dream homes as well as architecturally significant homes and commercial buildings that range from dormitories to hotels, from professional office space to light industrial buildings.
Simplex's Operating Philosophy
RESPECT
Treating our customers, employees and vendors with respect – Everytime.
CUSTOMER SERVICE
Delivering great service, company wide – Everytime.
QUALITY
Producing superior quality – Everytime.
INTEGRITY
Keeping to the highest ethical standards – Everytime


Simplex Homes Founders
---
Founded in 1971 by the three Fricchione brothers, Frank, Henry and Patrick of Scranton, PA, we are proud to remain a family owned and operated company.
Simplex On TV
---
You may know our name from television. Simplex has been featured on television over the years for our innovation and dedication to quality. Many saw us on the nationally broadcast show Bob Vila's Home Again. Bob and his crew visited Simplex and followed the planning, design, construction, transportation and setting of a new Simplex home over the course of an entire television season.

Production Facilities
Our headquarters as well as our two modern climate controlled production facilities are located in Scranton, Pennsylvania. Many of the techniques that have made modular the preferred construction method originated in our production facilities.

Design & Engineering
Our production is supported by an in-house engineering and design team that can work with your architects or engineers. By controlling all aspects of the project, from design through engineering (often in conjunction with a customer's team) and finally production, we can insure each home and commercial structure we build meets the absolute highest possible standards.
Simplex Is A Custom Builder
Simplex is proud to be a true, CUSTOM builder – we can build from your plans, ours or somewhere in between. As previously stated, we are also highly experienced in working with top architectural and engineering firms to execute your dream home, architecturally significant home or commercial structure.
Sister & Affiliate Companies
Our success over 5 decades of experience has lead to the founding of a number of sister and affiliated companies. Please click on any of the logos below to lean more.
Simplex Builder Network
Most Simplex Homes and Commercial structures (ranging from professional buildings to college dormitories and more) are purchased through our professional builder network. We are sure to have a builder near you. To find a builder, please contact our Customer Assistance Representative, Sherry Porpiglia, at SPorpiglia@simplexhomes.com or by calling Sherry at 1-800-233-4233
Please be aware that the Builder is not an agent, subsidiary or employee of Simplex.  The Builder is an independent business entity in the home construction business.  All documents concerning your home are exclusively between you and your builder. Simplex is in the business of manufacturing and selling modular housing components to independent builders such as yours.
"GREEN" Building
We operate one of the most GREEN, environmentally friendly facilities in our industry. Under our "The Planet Friendly Homes" banner, not only do we use the finest "green" products and supplies, we recycle almost every possible piece of excess building material including wood, wire, paint totes and more. Simplex is also proud to build Energy Star ready homes and will assist your local rater in achieving your desired level.
Professional Associations

At Simplex we are dedicated to promoting and constantly improving our industry. We are proud members of the Modular Home Builders Association (MHBA) and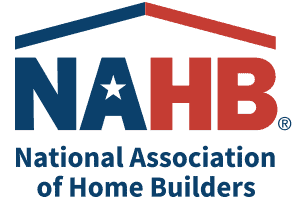 The Building Systems Council of The National Association of Home Builders (NAHB). We share our knowledge and experience with the construction industry for the benefit of future Simplex Home owners – like you!