Event Details
Venue
1 Simplex Drive
Scranton, PA 18504
United States
Looking for a custom-built home that is both affordable and efficient? Consider modular homes from Simplex Homes. With a focus on quality craftsmanship and personalized design, Simplex Homes offers a range of modular home options to fit your needs and budget. Register for their open house to learn more about their services and see their homes in person.
Simplex Homes one of the country's leading custom built modular homes.
We service the greater northeast portion of the United States including Connecticut, Delaware, Maine, Maryland, Massachusetts, New Hampshire, New Jersey, New York, Pennsylvania, Rhode Island, Vermont, Virginia, West Virginia and Washington DC.
Simplex custom built modular homes range from Ranch, Two Story, Cape, Townhouses, Duplex, Triplex, Campus Housing and Light Commercial.
Whatever your modular home needs are, we have a custom solution for you.
Cornerstone Building Solutions
Rick Rippon
Cornerstone Building Solutions

Gary Neupauer
570-983-0340 Extension 155
www.cornerstonebuildingsolutions.com
gneupauer@cornerstonebuildingsolutions.com
Been in business since 2/3/2005.  Services Lackawanna and surrounding counties.
Our roots are well established in the Scranton, Wilkes-Barre, Pocono Mountains and Tunkhannock Pennsylvania areas. We have been offering a completely unique hybrid combination of customization and rugged modular construction for nearly a decade. The ingenuity and structural integrity of our Simplex Industries built modular components provides our homeowners with exceptional long lasting homes. Cornerstone Building Solutions builds upon that platform by adding the unique qualities of our homeowner's dreams and the expertise of our experienced staff. We are proud of the results and we believe you will be as well. Whether you are looking for the innovative design of a green built or energy star home or the classic look of a traditional 2-story, make Cornerstone Building Solutions your first and last call.
This house is a custom 1800 square foot Chalet that features 2 bedrooms, a fully finished basement, central air, tongue and groove pine on the ceilings and walls, custom wood beams built on-site by Cornerstone, granite countertops, ceramic tile flooring, radiant heat in the floors, trex decking, aluminum deck railing with stainless steel cables, and spray foam insulation in the walls.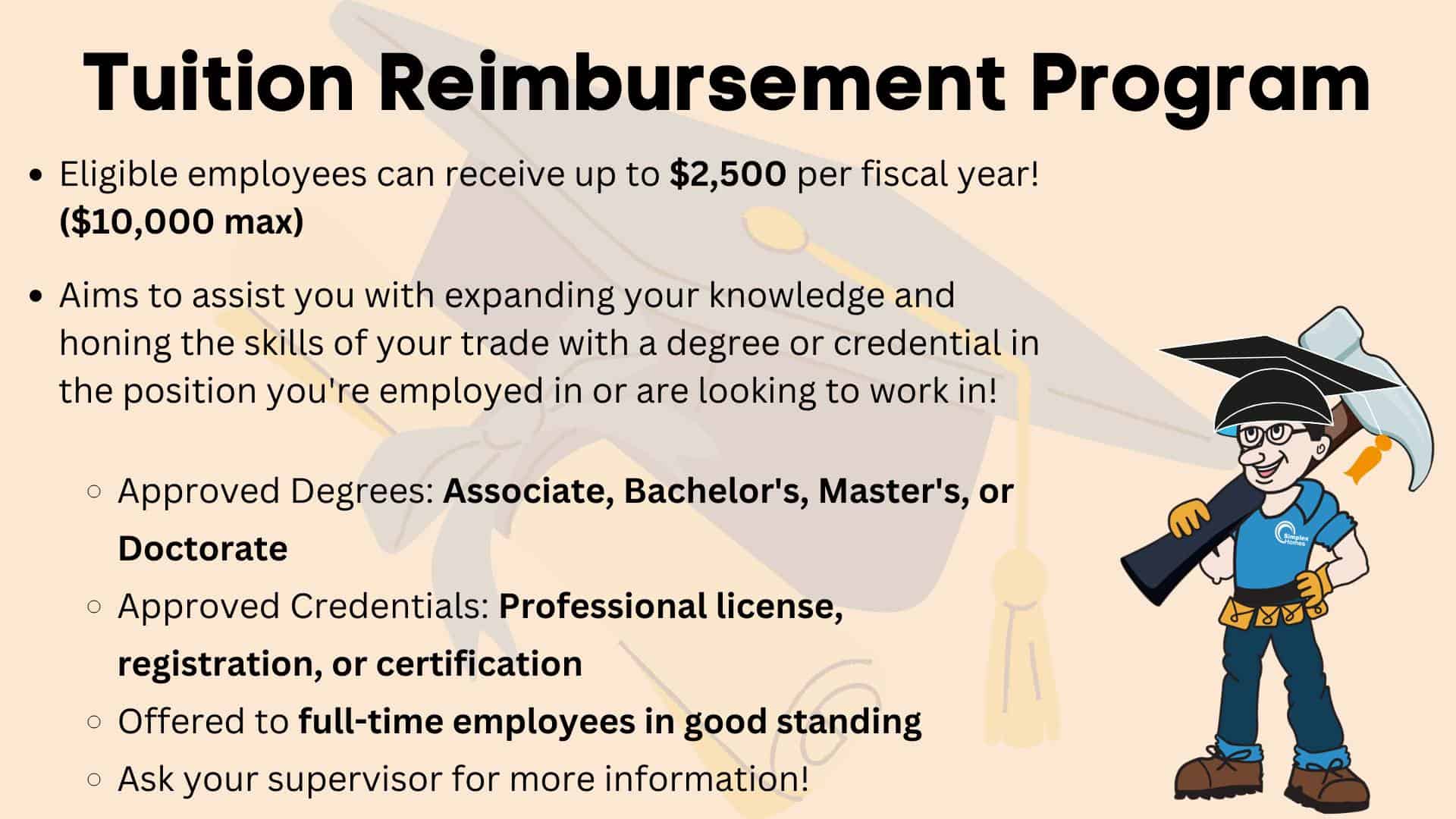 Simplex Announces Tuition Reimbursement Program
Simplex is happy to announce a new benefits program to assist our employees who are furthering their education with formal training or a degree program: employee tuition reimbursement! The program aims to help eligible employees grow personally and professionally as they hone their skills in their trade. Work at Simplex and are thinking about going back to school? Ask your supervisor about the program details today!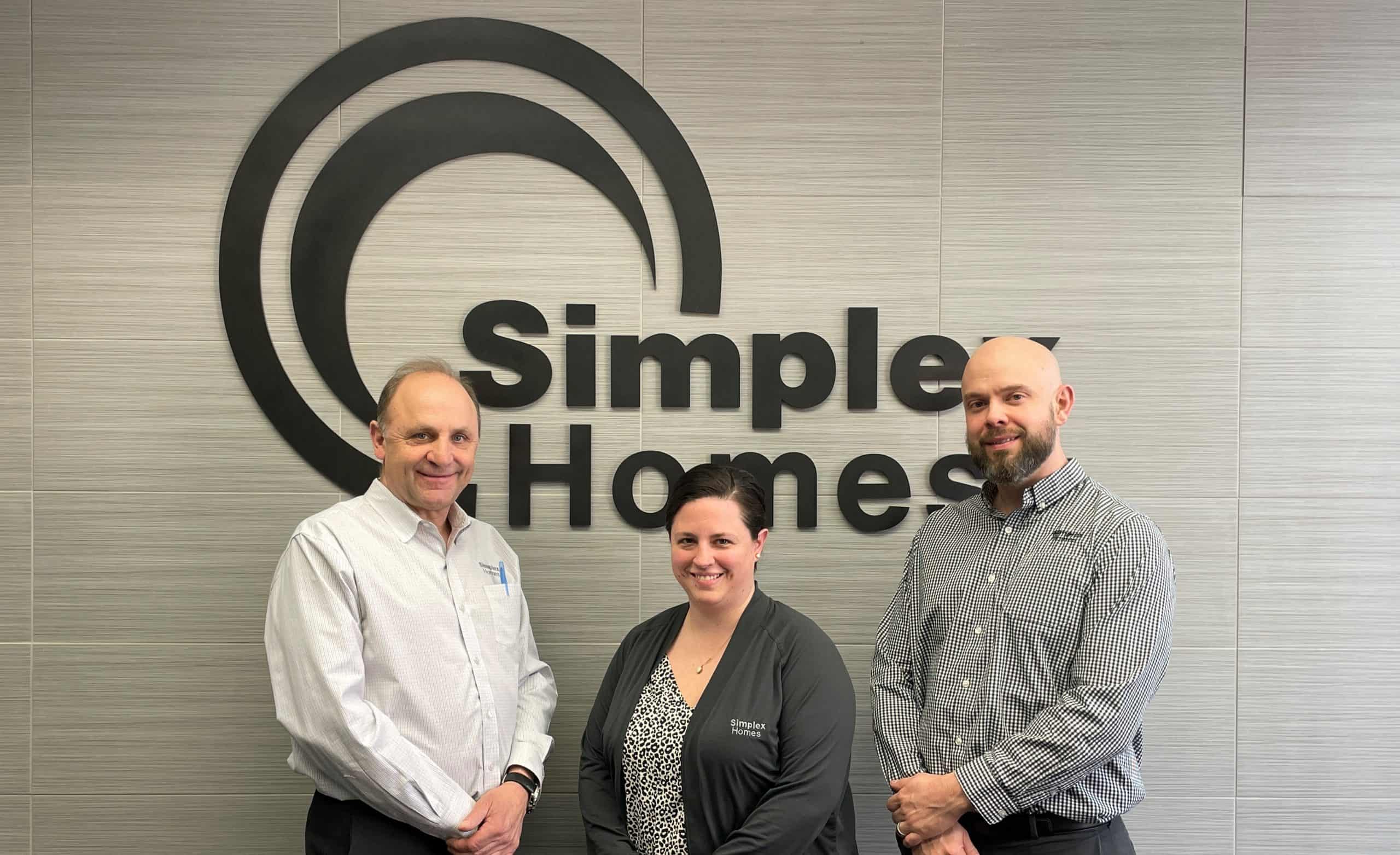 Congratulations Kelly Richter!
Simplex would like to congratulate Kelly Richter on being the first employee to become eligible for our tuition reimbursement program as presented by Simplex President Dave Boniello and CFO Ryan Mayes! Kelly is our Office Manager and Assistant Controller who has been working at Simplex since 2016 where she started as a Payroll Coordinator. Kelly's work ethic, leadership, and dedication make her stand out and are reflected through things like her creation of "The Weekly Wrap-Up at Simplex" newsletter and other recognition that she has received in the company, such as the 2022 Patrick A. Fricchione Sr. Employee of the Year Award. Kelly holds a Bachelor's in Accounting from the University of Scranton and plans to further her education with a Master of Business Administration with concentrations in Human Resource Management and Data Analytics at LSU – Shreveport while continuing her work at Simplex and raising her 3-year-old. Congratulations, Kelly, well deserved!