Modular Homes near Rochester NY New York
For Modular homes in and near Rochester New York, Simplex Homes is the modern, technically advanced, leader in modular construction.
If you are interested in building a modular home near Rochester NY – New York, then Simplex Homes is the New York modular home manufacturer for you. Simplex Homes has experience providing modular homes to all areas of the state of New York, including areas throughout Long Island.
The Rochester, NY experience.
Custom Modular Homes near Rochester, NY
A new custom modular home by Simplex Homes would be the perfect way to enjoy all the things that Rochester New York has to offer. Do you need a traditional two-story home for your family in Brighton? A ranch style home for the neighborhoods of Henrietta? Maybe a cape home for your Pultneyville water front. Simplex Homes can manufacture the perfect home for you under perfectly controlled conditions.
Simplex Homes works with numerous manufactured homes in New York contractors. Feel free to contact us to learn more about building your custom modular home in New York.
Simplex Industries also provides multi-family and light commercial modular construction in New York! Visit SimplexMultiFamily.com for more information.
Our management team is among the most experienced in the industry. We are among the largest employers in our region but remain a family owned firm. Our craftsmen are among the most skilled in our industry and many have been with us almost since the founding of our firm over 4 decades ago.
We concentrate our efforts on building the highest possible quality modular structures. We build first homes and dream homes as well as architecturally significant homes and commercial buildings that range from dormitories to hotels, from professional office space to light industrial buildings.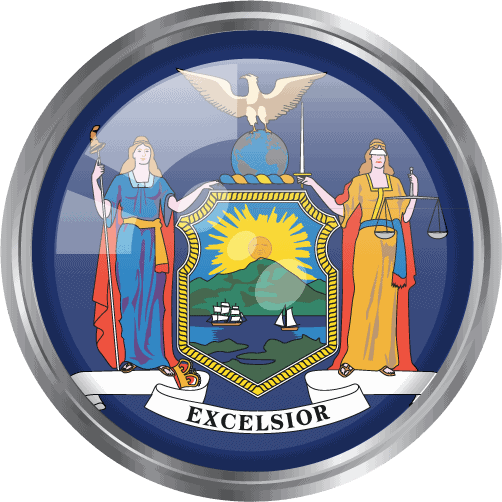 There's so much to do when you build your custom modular home in Rochester, NY!
There are plenty of things to do in Rochester and the Rochester area! When we say "limitless" we really mean that the list of things to do in Rochester, NY is limitless. Rochester has world-renowned attractions and historic museums to our internationally recognized festivals, Rochester has everything a major metro city has to offer from a cultural standpoint with all the fun and beauty that comes with a four-season adventure destination. With something for everyone,  you will be surprised with everything you can see and do within the hidden gem that is Rochester, NY.
If you are looking to build a custom modular home in or near Rochester, NY, you will be amazed at all the area attractions. According to the official website VisitRochester.com, you will find:
Family-Friendly Attractions 
With more than 100 family-friendly attractions, Rochester is perfect for traveling families!
Photography & Film
Thanks to George Eastman and Kodak, Rochester, NY is a film and photography epicenter for anyone interested in the science, technology and history of making pictures or a fascination with the art, drama, and fun of preserving special memories.
Music Magic 
Hot, cool, rocking, elegant, bluesy, jazzy, danceable—Rochester is a city with an amazing soundtrack. Find live music you'll love at a variety of music venues including Eastman Theatre—one of the finest concert venues in the country. Or, visit during the Rochester International Jazz Festival.
Women's Heritage & Rights 
Rochester, NY, and the Finger Lakes region are the birthplace of the modern women's rights movement, with extraordinary women like Susan B. Anthony calling Rochester home, and helping to shape this area and the nation for centuries. Visionaries, leaders, dreamers, reformers—follow their path along the National Women's History Trail through Rochester, Seneca Falls, and the Finger Lakes.
Outdoor Adventures 
Bring your bike, your hiking shoes, your paddle, or fishing rod—with more than 12,000 acres of parkland, 100+ miles of well-marked trails, and extensive waterways, Rochester is an exciting adventure for any outdoor enthusiast. As a four-season destination, there is an outdoor adventure for every season including skiing, snowboarding, and snowshoeing during the winter months.
Dance, Theatre & Art 
Rochester is the cultural capital of Upstate New York! Named one of the most arts-vibrant cities in the country, Rochester is home to award-winning choreographers—including Garth Fagan, and nationally and internationally acclaimed theatre companies and art galleries. Rochester also has a booming public art scene.
Eat & Drink
Thanks to its proximity to the Finger Lakes, one of the most agriculturally abundant regions in the country, it's not hard to find creative cuisine and delectable drinks in Rochester.
Golfer's Paradise
Golf Magazine ranked Rochester, NY as the #10 Best Golf City in the U.S.–and #1 for Golf Affordability. Be sure to pack your clubs because you've got a tee time in Rochester.
African-American Heritage  
Rochester is proud of its African-American heritage and provides ongoing learning and support of the community through programs, festivals, and celebrations that happen throughout the year and on an annual basis. Did you know that Frederick Douglass called Rochester home from 1847-1872? Rochester is the city where he lived longer than anywhere else and his life and where many of his greatest accomplishments took place.
The Flower City 
Edwardian nurserymen, horticulturists, famous landscape designer- Frederick Law Olmsted, and a visionary industrial philanthropist began Rochester's legacy of beauty with an international reputation for excellence as the "Flower City." Highland Park is home to the largest display of lilacs in North America and is celebrated annually during the Rochester Lilac Festival.
Shopping
From top-notch malls to hand-crafted local goods at specialty boutiques, Rochester has it all.
Did You Know?
Rochester's economy is defined by technology and education. The Rochester metropolitan area is the third-largest regional economy in New York, after the New York City metropolitan area and the Buffalo-Niagara Falls Metropolitan Area. Rochester's gross metropolitan product is US$50.6 billion—above those of Albany and Syracuse, but below that of Buffalo.
Rochester is known for its culture, in particular its music culture; institutions such as the Eastman School of Music (considered to be one of the most prestigious conservatories in the world) and the Rochester International Jazz Festival anchor a vibrant music industry, ranked as one of the top-10 music scenes in the US in terms of the concentration of musicians and music-related business. It is the site of multiple major festivals every year (such as the Lilac Festival, the aforementioned Jazz Festival, the Rochester Fringe Festival, and others that draw hundreds of thousands of attendees each) and is home to several world-famous museums such as The Strong National Museum of Play and the George Eastman Museum, the oldest photography collection in the world and one of the largest.
The Rochester metro is ranked highly in terms of livability and quality of life and is often considered to be one of the best places in America for families due to low cost of living, highly ranked public schools and a low unemployment rate. A great divide, though, exists between its inner-city component (which has at times had the highest child poverty rate in the nation) and its affluent, well-educated southern suburbs. It is considered to be a global city, ranked by the Globalization and World Cities Research Network as having sufficiency status.
Go to Visit Rochester to learn more!