Congratulations For Winning the MHBA House of the Month!
MHBA's home of the month for March 2023 goes to a project by Simplex Homes in Long Beach, New York. The site had strict requirements, but Simplex turned the lot into a beautiful, unique modular home with innovative features like a sky hatch leading to a roof with a turf lawn.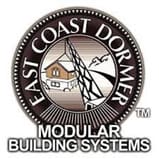 Today we are looking at another one of the companies on Simplex's featured builders list, East Coast Dormer! East Coast Dormer has been in business since 1994 and has been building beautiful modular homes and additions in New York ever since. Scott Boerckel, president of the company, is committed to quality and customer focus to put out the best work possible while servicing the Long Island and New York Areas. Check out some of the company's work!
East Coast Dormer
Scott Boerckel
17A Seaman Ave, Bethpage, NY 11714
516-931-6822
info@ecmodularbuilding.com
https://eastcoastmodulardormers.com/