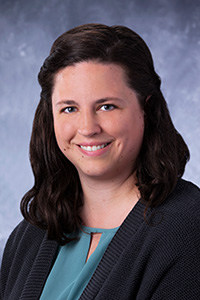 Kelly Richter
Assistant Controller
and Office Manager
Kelly Richter

570.346.5113 | fax: 570.346.3732 | krichter@simplexhomes.com
Kelly Richter quickly jumped into the Simplex culture upon joining the company in 2016 as Payroll Coordinator. Her willingness to be a leader and innovator led to a rapid series of promotions that now have her serving as Assistant Controller and Office Manager.
Kelly is responsible for the direct supervision of all front office functions and staff. She oversees Accounts Payable and Payroll functions as well as being responsible for ensuring accurate and complete accounting records. But it's her passion to investigate and implement cost savings mesures that benefit Simplex customers and the company that makes her shine. Her dedication to the company culture led her to create a weekly newsletter, "The Weekly Wrap-Up at Simplex", to formally acknowledge the many employee successes and to keep the Simplex workforce informed of current company news.
Kelly Richter earned her Accounting Degree from the University of Scranton. She spends as much of her free time as possible outdoors with her fiancé, son, and their two dogs, Lucy & Maverick.