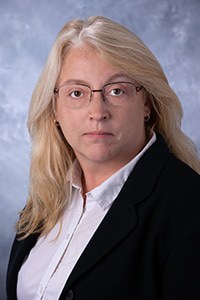 Kate Strattman
Director of Manufacturing
Kate Strattman serves as Director of Manufacturing. Kate joined Simplex in 2016 and brought with her 30 years of experience in our industry with an extensive background in Purchasing, Inventory Management and Warehousing, Sales and Marketing and Quality Control Management.
Over the course of her career, Kate has been heavily involved in single family, multi-family and light commercial projects. With her intense attention to detail, she ensures the correct materials are on hand when needed, at the right price for our customers.
Kate is the President of her home owner's association and a member of Lumberman's Merchandising Company. She studied Accounting, Marketing and Economics at SUNY Orange and has extensive knowledge in Microsoft Excel, Word, Access and Power Point.
While not at Simplex, Kate enjoys spending time with her family hiking, canoeing, and visiting antique shops throughout the Northeast.