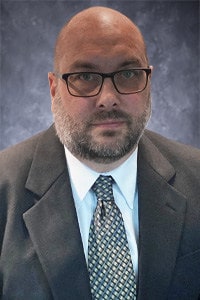 Brian Cotner
Engineering Manager
Multi-Family
Brian Cotner brings almost 25 years of modular expertise to work with him each day at Simplex. Brian serves as the company's Engineering Manager for Multi-Family, a position that has him working with and advising customers as well as fellow employees across Simplex.
Many of the techniques that have made modular the preferred building method originated at Simplex – putting history and tradition on Brian's shoulders as he is tasked to help continue keeping the company a technological and engineering leader.
Brian Cotner joined Simplex in 2016. He's a graduate of The Pennsylvania College of Technology with a degree in Industrial Drafting. This Watsontown resident and his wife have two children.
When not working you'll find Brian in the woods or alongside a lake or river hunting and fishing.