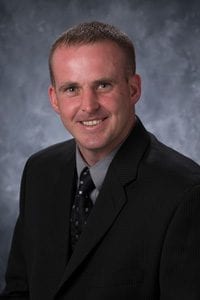 Sean McAllister
Mid-Atalntic Region
Sean McAllister brings over a decade of industry expertise to his position of Regional Account Manager at Simplex. Sean is responsible for interacting with existing Simplex builders and meeting with new prospective members of the Simplex Builder's Network.
Sean began his career in Central Pennsylvania and his customer skills helped him to quickly work his way up from a Sales Coordinator to a Regional Account Manager.
Real Estate is not only Sean's business, but also plays a big role in his personal life as well. He is an active real estate investor and is involved with refurbishing blighted properties within the City of Sunbury.
Sean McAllister is a graduate of Penn State University with a Bachelor's degree in Business Management and Marketing. He is also a graduate of the Penn College Modular Housing Training Institute (MHTI).
When not working or volunteering in his community, Sean enjoys spending time with his wife and four sons.
Sean can be reached at smcallister@simplexhomes.com