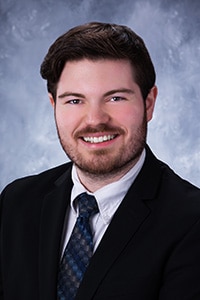 Nick Novobilski
Multi-Family/Commercial
Assistant Project Coordinator
Nick Novobilski
570.346.5113 | 570.346.3732 | nnovobilski@simplexhomes.com
Nick joined us in 2022 as an intern who helped manage the Simplex social media presence. The work ethic and dedication he put into his position was quickly noticed and Nick formally has come on board as our Multi-Family Assistant Project Coordinator.
In his new role Nick still stays actively involved with our social media content as well as assisting the Multi-Family team with coordinating deliveries, processing invoices, creating product submittals, and engaging in a variety of other duties related to the Multi-Family division.
Nick Novobilski holds a Bachelor's Degree in Business Administration with a Management and Marketing focus from Penn State University.
When not at work, Nick enjoys keeping current with tech, classic and modern cars, and enjoying music.
Nick Novobilski can be reached at nnovobilski@simplexhomes.com