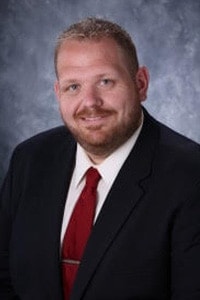 Jason Drouse
Multi-Family
Account Manager
Jason Drouse is celebrating his 15th year with Simplex Industries, and in true Simplex fashion, he rose to his current position after proving his value in other roles within the company. Jason is highly detail orientated, enthusiastic and enjoys working directly with clients or their architects and engineers.
Jason's first stop at Simplex was in the drafting and design department. His attention to detail and customer-focus was noted and he quickly rose through the ranks. Before his 2013 promotion to Multi-Family Sales Manager, Jason served as sales and accounts manager for the Modern Architectural Modular division of Simplex. Modern Architectural Modular homes are architecturally significant homes that combine the very best of traditional products and methods with cutting edge design and often new materials.
Jason has participated in the Modular Housing Training Institute and the National Association of Home Builders program ' Green Building for Building Professionals.
Jason has worked on countless interesting projects over the years, but it when asked to note a project he particularly enjoyed, he cited a project built in conjunction with widely known New York City Architectural Firm, Resolution:4 Architecture (RES4 for short). The project, known as "The House on Sunset Ridge," was the first Simplex home to receive prestigious LEED Certification for its many energy efficient and environmentally friendly design features.