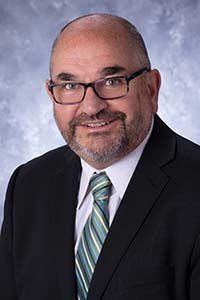 Dave Mertz
Vice President
Dave Mertz has been the Vice President of Sales and Marketing at Simplex Homes since 2006. Beginning in 1989, Dave has dedicated his professional life to the growth and development of Simplex Homes. He brings a customer's perspective to his work and has a proven ability to get things done.
Dave's responsibilities include planning and implementing sales strategies to keep Simplex at the forefront of the industry. He is also responsible for supervising the entire residential sales effort at Simplex. Dave's close association with many of those within the builder network and his understanding of their challenges and needs helps our builders grow their own businesses.
Dave has been instrumental in the establishment of several new product lines and divisions at Simplex. These include Modern Architectural Modular, Beach & Shore Homes, Accessory Dwelling Units (ADUs), and more. He understands the needs of customers and values close cooperation with architects and engineers.
Dave also oversees Simplex's marketing efforts, which include their website, social media, and print materials. He is committed to ensuring that Simplex Homes is always at the cutting edge of the industry, and his work has helped to establish Simplex as a leader in the modular home industry.
With a strong work ethic and a commitment to excellence, Dave Mertz is an integral part of the Simplex Homes team. He enjoys spending time with customers, and his dedication to their needs has helped to make Simplex Homes a trusted name in the modular home industry.