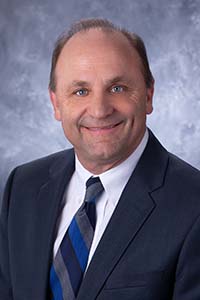 Dave Boniello
Vice President
"Our customers often have great amounts of capital in play and they want to know we are 110% dedicated to their project, their deadlines and to insuring we deliver the quality that is synonymous with Simplex. – Dave Boniello"
Dave Boniello is another Simplex executive who learned the business from the shop floor up through sales and now management. Over his 35+ year career, Dave has gained extensive experience across all phases of construction, from the perspective of carpenter to customer to his current position as Vice President of Simplex Industries and Cornerstone Building Solutions.
Dave's technical expertise and customer friendly approach to business has helped lead the company to its current position as the modular leader in multi-family and large-scale development.
Dave Boniello has had a hand in every large-scale project at Simplex for decades. His work with companies such as Westrum Development, Georgica Green, The Community Builders and others has led to Simplex's work building multiple-phase, high-end residential developments throughout Philadelphia and the northeast United States. In many cases, Simplex had to be willing to take a different engineering/construction approach to perform the tasks required to complete these projects.
Recent projects Dave has been involved include:
31 Brewerytown, Philadelphia (112), four story luxury apartments),The Pointe and The Hub, Philadelphia (251 high-end residential units/retail space); Bridgeview, Philadelphia (75 luxury waterfront townhomes) Luna on Pine (5 story (116 unit student housing project). Additionally, Morris Plains Apartments, Northvale Senior Residences, Franklin Lakes Supportive housing, Senior Housing at Saddlebrook – All of these projects are in New Jersey (large scale Senior Living projects).
Also, Cottage Gardens (Phase III) 70 living units, Leyden Woods Greenfield, Massachusetts over 200,000 square feet (200 living units),The Homestead, Westbury, NY.( 76 living units), Gansett Meadows, Amagansett,NY.(36 living units), Laurel Homes,Rosylyn Heights, NY.,(74 living units)
Dave Boniello has been highly active at his alma mater, Johnson College in Scranton, PA. During his tenure as a board member, he became the first graduate to lead the College as Chairman of the Board of Directors in his final 2 years on the board. Dave was also a 5 year member of the Lackawanna Home Builders Association and acted as Vice President in his final 2 years on the board.
In his free time Dave enjoys doing some Real Estate development, golfing and skiing.