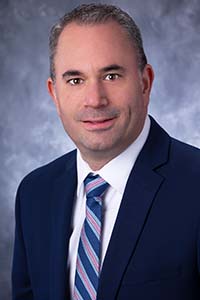 Peter Barbuti
Director of Business Development
Pete Barbuti serves as Director of Business Development at Simplex.  Pete brings almost two decades of industry experience and expertise to his position where is responsible for both the Single and Multi-Family sales and development process.  He leads a seasoned team of Simplex professionals in helping their customers onboard at the company.
Throughout his career Pete has gained experience across a wide range of projects, including the building of high-end custom beach homes at shore points along the east coast as well as in working with customers building high-end town homes across the Simplex marketing area.    
Pete Barbuti graduated from Penn State University with a Bachelor of Science degree with a concentration in Marketing and Management and has participated in the Modular Housing Training Institute. He is a proud member of the Penn State Alumni Association.
Pete believes in the product he sells – he lives in a Simplex home. A hands-on Dad, Pete is active in the lives of his two teenage sons (he says they cannot yet beat him on the golf course!).  When he's not busy with family and work, Pete extends his work experience to his hobby of hands-on construction and remodeling.