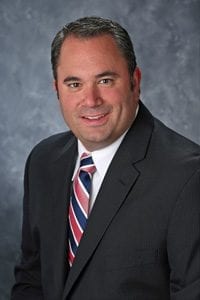 Peter Barbuti
Mid-Atlantic Region
The newest member of Simplex's sales staff is both a seasoned professional – and a familiar face to the Simplex Team. Peter Barbuti brings over a dozen years of experience and expertise to his new position. He actually began his career in 2001 as a Simplex intern before joining another manufacturer.
Pete is responsible for working with all single family home inquiries that come in to the company as well as working with and expanding the existing Simplex builder base. While Pete has experience across a wide range of homes, building shore homes is his sweet spot. He has extensive experience building beach homes, primarily at the Jersey Shore area. Pete also has a background building high-end townhomes as well.
Pete Barbuti graduated from Penn State University with a Bachelor of Science degree with a concentration in Marketing and Management and has participated in the Modular Housing Training Institute. He is a proud member of the Penn State Alumni Association.
Pete believes in the product he sells – he lives in a Simplex home. A busy Dad, Pete can be found coaching youth baseball and basketball and spending time with his two young sons.