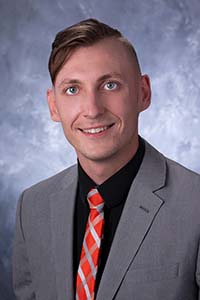 Daniel Mojsa
Director of Engineering
Simplex is proud to introduce Daniel Mojsa, our new Director of Engineering.
Dan joined us in 2020 and has well over a decade of diverse industry experience.
Dan's position is especially important as Simplex has a legacy of engineering innovation and reimagining across all areas of the company's building process, consistently breaking new ground in the modular industry.
As Director of Engineering, Dan plans and directs all aspects of engineering activities and projects. He enjoys working closely with and advising customers as well as fellow employees across Simplex to ensure that the client receives the building they want at the best possible quality.
In his career Dan has been involved in projects as diverse as working on an 18-story facade replacement in New York City to a state-of-the-art habitat featuring a 40-foot underwater viewing window for Sea Lions at the Doorly Zoo in Omaha. The Zoo is nationally recognized for exhibit design.
Dan Mojsa holds a number of professional certifications and when he's not at work this North Pocono and Marywood University product can be found outdoors, hiking, shooting, playing disc golf working on cars and involved in custom woodworking projects.